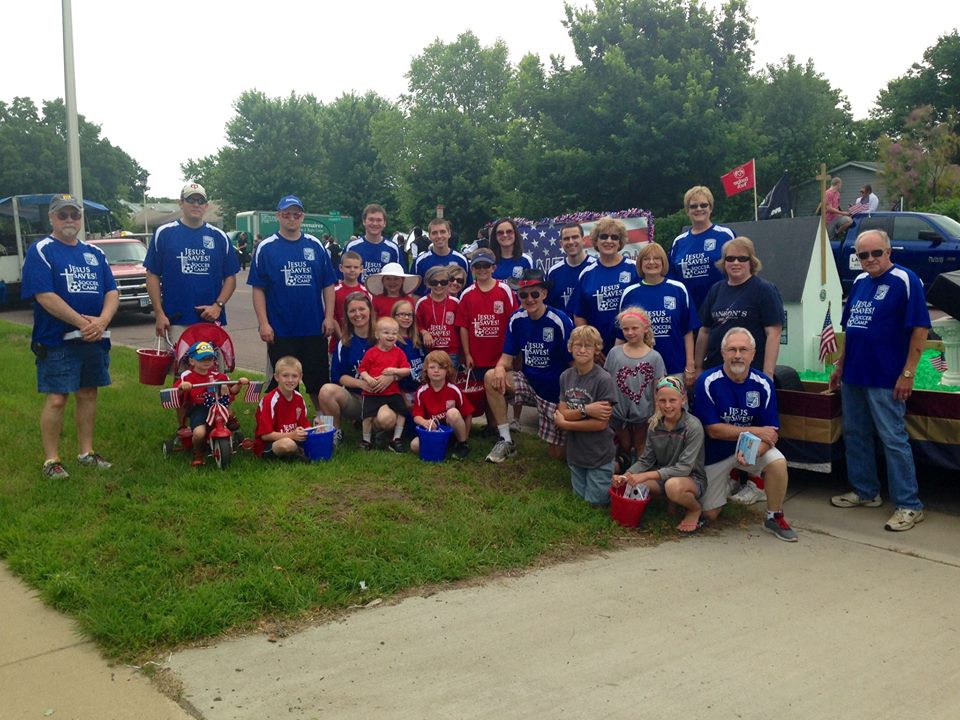 We Love Parades!
Each summer, our church participates in two parades—Cleveland's "Cherry Creek Days" in June and Saint Peter's Fourth of July Parade.
We are happy to report that our 2015 church float won the Mayor's Choice Award in Saint Peter's Fourth of July parade! We had over 30 of our members walk with our float, and we passed out over 2000 freezies, hundreds of pounds of candy, and around 4000 flyers advertising our church and our children's programs. Thanks to everyone who participated!
Check back next summer for information about how to be involved in our parades in summer 2016.