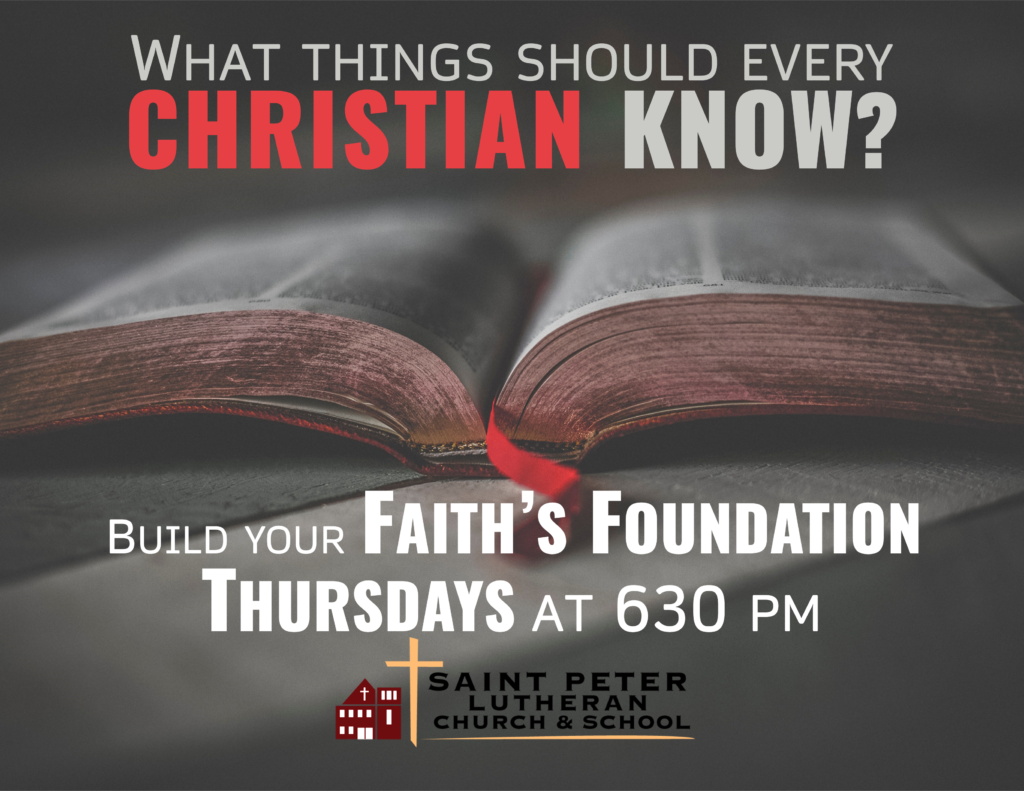 We will soon be starting our Faith's Foundation Class here at Saint Peter.
Our first class will be Thursday, February 6th, at 6:30pm. Everyone is welcome to join, but you are especially invited if you are looking to join our church.
The environment will be casual and friendly and you don't need to bring anything along except yourself and a Bible.
If you need a Bible, we would LOVE to give you one, and Pastor will have them available.