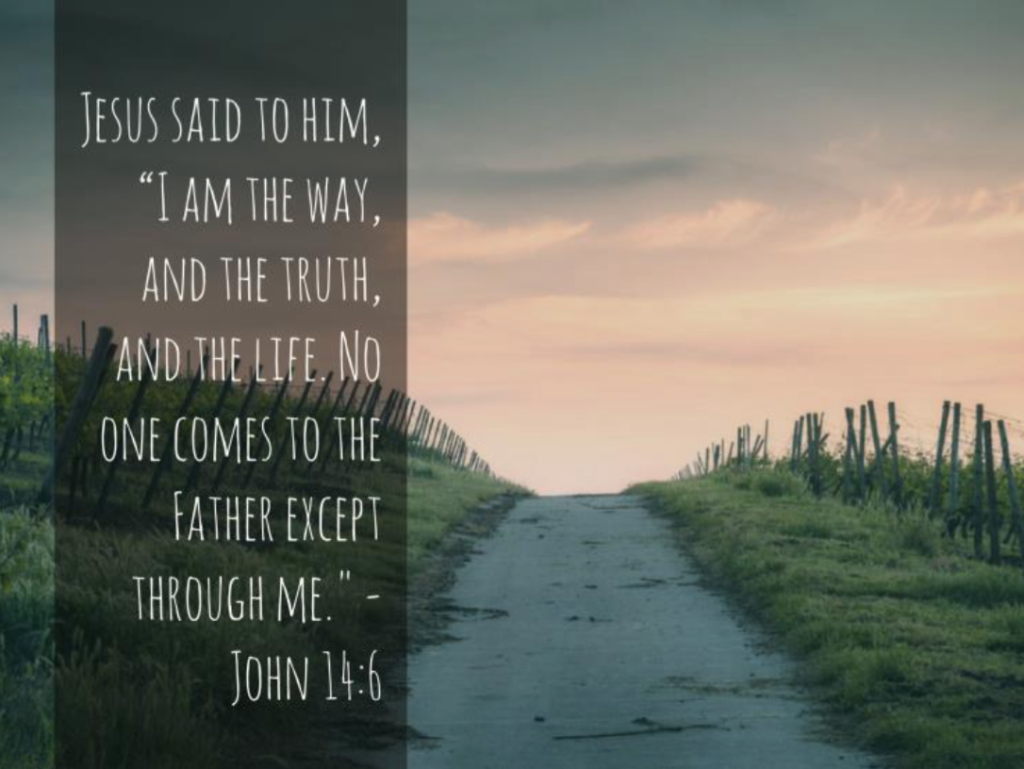 Dear members of St. Peter Lutheran Church and School,
As each state begins to discuss their steps to opening up the economy and the parameters needed to be met. The Church Council will begin discussions on what it is going to take to begin having services in God's House again. When will this happen? What will it look like? We do not really have those answers right now but we think it important to begin having those conversations. We will also discuss options for Confirmands and SPELS graduation.
God's blessings on your week!!

SPLCS Executive Committee
---
CLICK HERE for the Service Bulletin to follow along!
Sunday services will continue to be available by cable TV broadcast (channel 7) on Mondays at 8:00 p.m. and Tuesday at 10:00 a.m.
---
Look forward to Sunday morning! Here's a sneak preview:
The Epistle Lesson for the Fifth Sunday of Easter presents a foundational concept of Christian faith. Everything related to our faith, our church, and our lives is built on the risen Lord Jesus Christ: Peter boldly declares:

As you come to him, the Living Stone, rejected by men but chosen by God and precious, you also, like living stones, are being built as a spiritual house to be a holy priesthood, in order to bring spiritual sacrifices that are acceptable to God through Jesus Christ. – 1 Peter 2:4,5

It is most appropriate that the apostle Peter is highlighting this thought. Peter was the natural leader of the 12 disciples, quoted in the Gospels more than the other 11 combined. He was brash and quick to assert his loyalty to Jesus. Yet in an embarrassing moment of weakness he denied his Lord. Peter's career didn't end there because his life wasn't built on his own successes. Peter's life was built on the Living Stone, Jesus his Redeemer.

As we approach Mother's Day all are reminded–especially mothers–of the heavy responsibilities that God has placed on us. Months of Stay Home orders have increased those burdens. Shortcomings and failures become more numerous. Isn't it great news that our life's work isn't judged on our performance, but rather on Christ's rock-solid holiness and sacrifice? Aren't you glad that your life and household stands built on Jesus Christ, the Living Stone?

We want to remind and encourage our members to continue to support our ministry here at St. Peter. Your offerings to our general fund support our called workers and provide the funds to continue our church and school mission. For instructions to sign up and use PushPay, click here: https://saintpeterlutheran.org/pushpay/
---
Devotions with the Lord's Supper:
Through March and April our congregation has resisted the urge to invent novel approaches to worship like parking lot worship and drive-by communion. We have a high view of our liturgical worship and want to see the best of practices be used in delivering Word and Sacrament to feed God's people.

For many the state of Minnesota's COVID-19 orders have gone on longer than expected. Some have described our situation as being "exiled from public worship" where in-person gathering of the church is prohibited. This has meant that the customary regular partaking of Lord's Supper has been absent. Still, we recognize the importance of Holy Communion in Jesus' command to "do this, as often as you drink it, in remembrance of me" (1 Cor. 11:23-26); we likewise recognize and long for the spiritual blessings this sacrament imparts: "Given and poured out for you for the forgiveness of sins."

At Saint Peter Lutheran, we customarily receive Lord's Supper about twice a month and on festivals and other special occasions. Shut-ins are given Lord's Supper regularly during pastoral visits. We recognize that members will certainly desire this sacrament, and we know that Jesus will bless his church through it. We also recognize the current circumstances where we owe a brotherly debt of love to our neighbor to do what we can to limit the spread of the COVID-19 virus. Therefore, this is what our pastors are proposing during the remaining days of restrictions:
The pastors and altar committee will provide for small devotional gatherings with Lord's Supper to take place at church by appointment (made by phone or email). Such gatherings are permitted in Minnesota emergency orders, keeping the size of the gatherings to fewer than 10 people and adhering to social distancing requirements.
The administration of the Lord's Supper will be done by one of the pastors, who will make sure to thoroughly wash his hands and limit personal contact before each service. The pastor will administer the host (wafer) by placing it upright in the recipient's hand to prevent any personal contact. The recipient will take one of the individual cups himself and dispose of it as usual in a basket provided.
The pastors and altar committee will thoroughly sanitize themselves and will wear gloves while preparing the elements for the Lord's Supper. They will space individual cups apart (skipping rows) so as to prevent recipients from touching any other cup while taking one of their own.
We will keep entryway doors and sanctuary doors propped open to minimize surfaces that members come into contact with, and single use service sheets will be given for members to follow along with the brief devotion.
Members who deeply desire to receive the sacrament in the coming weeks can make an appointment with the pastors. An ideal time to consider making these appointments would be when the pastors are at church during office hours: Monday-Friday 9 a.m.- 2 p.m. and Saturdays 9 a.m. – noon. Please call the pastors directly (Pastor Kelly: 224.430.3925 or Pastor Heise: 920.264.7665) rather than calling the church.
These services are for members who greatly desire it and feel a great need for the assurance offered in the Lord's Supper. Do not feel pressured to come, and do not violate your conscience if you feel it is better or safer to stay at home because of various factors (like being in a high-risk category, for example). The gospel assurance of forgiveness, life, and salvation is also given in God's Word and promises which we proclaim through worship services streamed online and broadcast through cable TV. The Word of God can suffice for the time being when you are unable to receive the Lord's Supper.
As always—and especially now—do not come if you are feeling sick or have been in contact with someone who was sick.
---
Upcoming Events:
Executive Committee Meeting: Thursday May 7th @ 3:15 pm
Church Council Meeting: Sunday May 10th @ 12:00 pm
MLC Graduate Assignment Announcements: Saturday May 16th
---
Church and School Drop Box
A secure drop box has been installed in the main hallway just as you enter the building from the Grace Street entrance. Feel free to use this for offerings or any other church and school documents that you want to drop off in a secure place.

---
Parking Lot and Alley Improvements Project
The concrete work is complete. Both courses of pavement have been laid, and the striping is down. The major parts of the project are complete. There is some minor cleanup and backfilling along the edges of the project that will be done in-house. There are also some options for signage that need to be worked through. The new pavement looks great! There are many people to thank for making this project happen. First, thank you to the congregation for approving this project. Without your action on this, it obviously couldn't have happened. A big thank you to John Voigt for spearheading this project with the services of Holtmeier Construction and the donation of their time and equipment free of charge. Also thank you to Jared Lind and his O'malley Construction buddy(s) for completing the concrete work.
---

Last Day of School for SPLS and Little Lambs – Friday, May 22
We will carry on with remote learning until Friday, May 22. Rather than return after Memorial Day for what would have normally been a couple of lighter school days of cleaning up at school, wrapping up loose ends, celebrating the end of the year, and packing up school supplies, we will end our school year on the last weekday before the holiday. The fact that we don't have a Spring Program, Track Meet, End of the Year Field Trip, and other events this school year that normally come at the end of the year means that we had more days of class work than a typical school year in April and May. This extra academic time we had will more than make up for the earlier ending to our school year.
---
New Confirmation Date
Confirmation class was originally scheduled for May 3th, 2020, but we have postponed that until June 7th, 2020 during the 10:30 a.m. If you have any questions, please contact Pastor Heise. Please also note that this date, while firm, could change depending on regulations coming down from our governor. The confirmation right is a unique experience that can't really be done digitally. We really wish to handle it in the traditional way. For that reason, a little patience may be needed. Pray that Jesus would bless our confirmands and end this pandemic soon.
---
Church and School Office Hours
Our Church and School office will be open and have staff coverage Monday through Friday from 9:00 a.m. – 2:00 p.m. Feel free to contact any Executive Committee member with any questions, comments or concerns. Our goal is to continue to serve our members as best we can under the most current conditions. If you know someone who is not connected electronically, please reach out to them with this information. This will be posted on our website and Facebook Page.
Here are our cancellations at a glance:
On-site worship services. These will be live streamed as stated above.
Sunday School, YFC, Cornerstone
On-site Bible Studies
On-site Confirmation.
Choir rehearsals
Bible Information Class
On-site LES and Little Lambs school.
April Quarterly Voter's Meeting
On-line Learning:
LES School – daily
Confirmation – first Wednesday of the month
Women's Bible Study – Sunday evenings