Dear members of St. Peter Lutheran Church and School,
Church and School leadership want to continue to provide the most updated information possible to our members. In this addition there is a lot of new information for you to read through! Although most of America is at a stand-still, our church and school continue to move forward and there is a lot of work being accomplished every day! The Lord continues to pour out His blessings on His church!

Please tune into our weekly live streamed service onSundays @ 10:30 a.m. If you cannot view at these times, don't worry! It will be recorded for future viewing. See our Facebook page for access to our streamed worship services. https://www.facebook.com/saintpeterlutheranchurchandschool/
Sunday services will continue to be available by cable TV broadcast (channel 7) on Mondays at 8:00 p.m. and Tuesday at 10:00 a.m.
---
We want to remind and encourage our members to continue to support our ministry here at St. Peter. Your offerings to our general fund support our called workers and provide the funds to continue our church and school mission. For instructions to sign up and use PushPay, click here: https://saintpeterlutheran.org/pushpay/
---
Church and School Drop Box
A secure drop box has been installed in the main hallway just as you enter the building from the Grace Street entrance. Feel free to use this for offerings or any other church and school documents that you want to drop off in a secure place.

---
Parking Lot and Alley Improvements Project
The parking lot project is underway. Removals were completed this past Friday. This coming Monday concrete will be poured and the first lift of asphalt will be paved. After concrete curing time, WW blacktopping will be back for the final lift of asphalt.
---
Call Returned
After four weeks of deliberation, the Holy Spirit has led Ryan Friske to return the call to serve here as staff minister of music. CLICK HERE to read his letter to our congregation. The Church Council will be meeting Sunday @ 1:00 via Zoom to discuss options moving forward. We will provide updates on any council action taken.
---
Payment Protection Loan
The Church Council moved to apply for the PPP loan that has been offered due to the COVID-19 situation. This forgivable loan is designed to cover payroll costs, including salary, wages, and retirement contributions. There are also provisions to cover rent, mortgage interest, utilities, or other interest on debts over an 8-week period. We did qualify and received $83,600.00 on 4-15-20. Over the next 8 weeks we will be providing the necessary documents to ensure this loan is completely forgiven. The day it was deposited into our Church account, we were notified that all funds allocated to PPP loans were gone. We are fortunate! CLICK HERE for a PPP fact sheet for you to browse.
---
Church and School Office Hours
Our Church and School office will be open and have staff coverage Monday through Friday from 9:00 a.m. – 2:00 p.m. Feel free to contact any Executive Committee member with any questions, comments or concerns. Our goal is to continue to serve our members as best we can under the most current conditions. If you know someone who is not connected electronically, please reach out to them with this information. This will be posted on our Facebook Page.
Here are our cancellations at a glance:
On-site worship services. These will be live streamed as stated above.
Sunday School, YFC, Cornerstone
On-site Bible Studies
On-site Confirmation.
Choir rehearsals
Bible Information Class
On-site LES and Little Lambs school.
April Quarterly Voter's Meeting
On-line Learning:
LES School – daily
Confirmation – first Wednesday of the month
Women's Bible Study – Sunday evenings
---
SPLS Update

Last Day of School for SPLS and Little Lambs – Friday, May 22
We will carry on with remote learning until Friday, May 22. Rather than return after Memorial Day for what would have normally been a couple of lighter school days of cleaning up at school, wrapping up loose ends, celebrating the end of the year, and packing up school supplies, we will end our school year on the last weekday before the holiday. The fact that we don't have a Spring Program, Track Meet, End of the Year Field Trip, and other events this school year that normally come at the end of the year means that we had more days of class work than a typical school year in April and May. This extra academic time we had will more than make up for the earlier ending to our school year.
CLICK HERE to watch a video about what has been going on at school!
---
No School on May 1 and May 4
Governor Walz has declared Friday, May 1 and Monday, May 4 as days off of schoolfor teachers in Minnesota to prepare remote lesson plans for the final stretch of the school year. We will match the public schools in taking these days off as well to give our teachers a much needed time to catch up on preparing final remote lesson plans for the final stretch of school to finish out the year.
---
Last SPLS and Little Lambs Learning Packet Pick Up – Friday, May 1
We will have our final learning material pick-up for preschool through 2nd grade and 6-8th grade on Friday, May 1st. Materials will also be available for pickup on Monday and Tuesday May 4-5th. Please stop by on those days during our normal office hours of 9 A.M. – 2 P.M. to pick up the learning material packets for your child from the tables inside the glass doors.
6-8th grade will be receiving their last novel of the year for reading class that we will be reading during the month of May together.
---
New Confirmation Date
Confirmation class was originally scheduled for May 3, 2020, but we have postponed that until June 7, 2020 during the 10:30 a.m. service. If you have any questions, please contact Pastor Heise. Please also note that this date, while firm, could change depending on regulations coming down from our governor. The confirmation right is a unique experience that can't really be done digitally. We really wish to handle it in the traditional way. For that reason, a little patience may be needed. Pray that Jesus would less our confirmands and end this pandemic soon.
---
Here's some encouragement during these troubling days: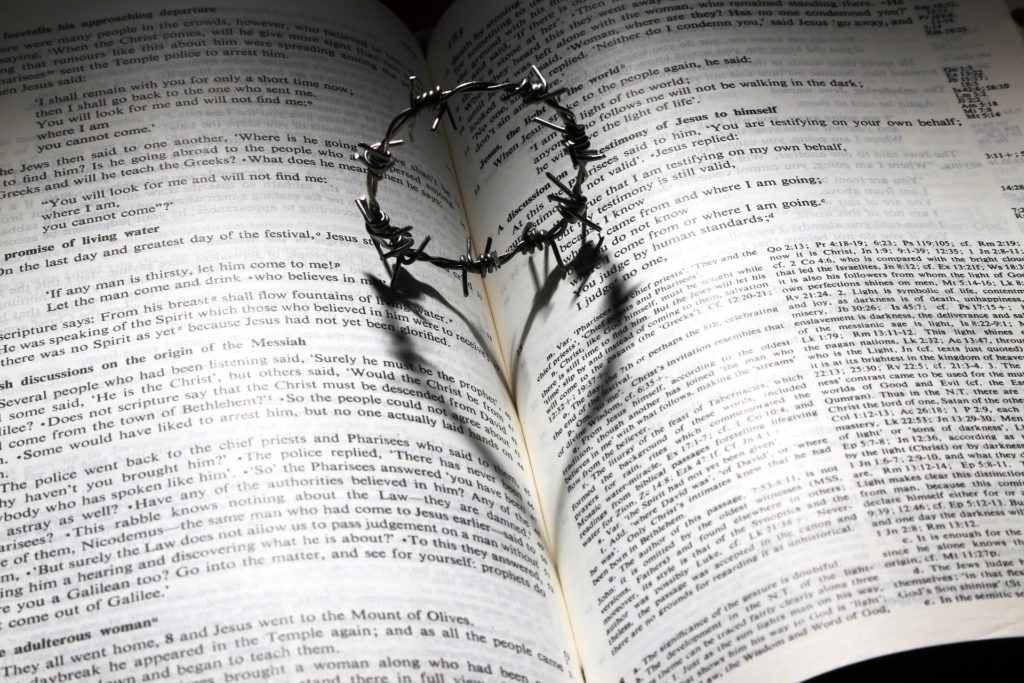 The Epistle Lesson for the Second Sunday of Easter is packed with reminders of what we Christian possess and that cannot be taken away from us even during a pandemic. Take to heart the words of 1 Peter 1:3-9 and persevere in joy and confidence:
3Blessed be the God and Father of our Lord Jesus Christ! By his great mercy he gave us a new birth into a living hope through the resurrection of Jesus Christ from the dead, 4into an inheritance that is undying, undefiled, and unfading, kept in heaven for you. 5Through faith you are being protected by God's power for the salvation that is ready to be revealed at the end of time.
6Because of this you rejoice very much, even though now for a little while, if necessary, you have been grieved by various kinds of trials7so that the proven character of your faith—which is more valuable than gold, which passes away even though it is tested by fire—may be found to result in praise, glory, and honor when Jesus Christ is revealed.
8Though you have not seen him, you love him. Though you do not see him now, yet by believing in him, you are filled with a joy that is inexpressible and filled with glory, 9because you are receiving the goal of your faith, the salvation of your souls.

God's blessings,
SPLCS Executive Committee