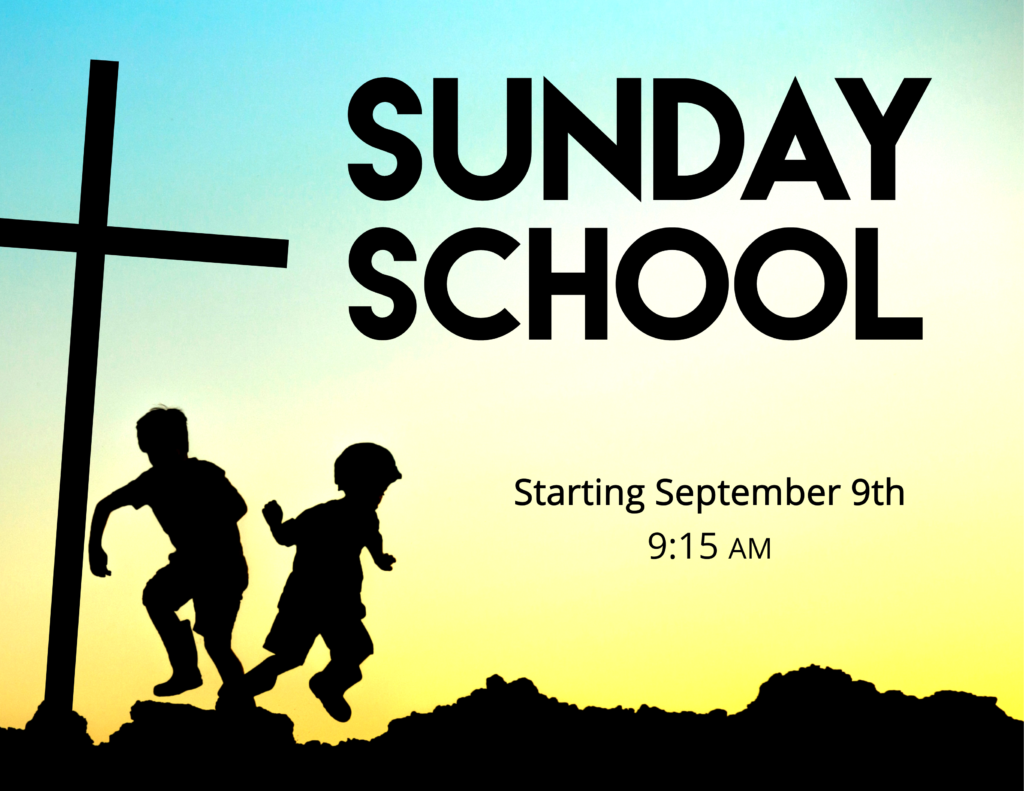 Sunday school is starting up! All ages from Preschool to Middle School are invited to attend on September 9th at 9:15am.
Adult and Teen Bible studies will be held at the same time.
We are blessed to be able to offer great classes for all ages. Come and see what God has to say in his Word.