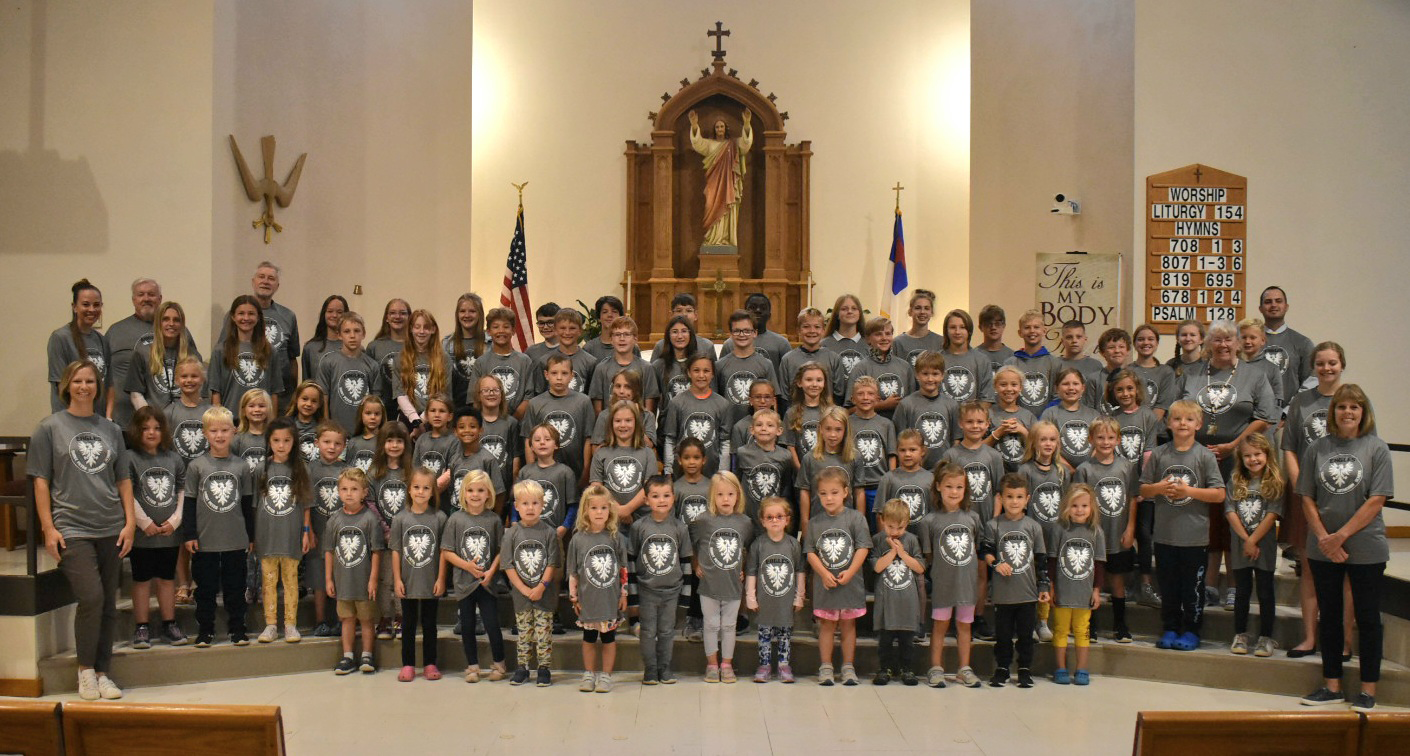 St. Peter Lutheran offers a full elementary education for children from preschool through grade eight.  Little Learners Preschool serves children aged three and four in a developmentally appropriate and fully-licensed preschool program.  Classes are half-days with morning and afternoon sessions available.  Join us for Messy Mondays on the first Monday of the month during the school year.  Preschoolers and their parents enjoy a variety of engaging activities at Messy Mondays.
St. Peter Lutheran School incorporates a full curriculum of classes for our students in math, reading, science, social studies, music, art, writing, computers, and so much more.  St. Peter Lutheran School also offers additional activities including band and piano instruction, interscholastic athletics, forensics, and plays and musicals.  
St. Peter Lutheran School is fully accredited by WELS School Accreditation (WELSSA).  A WELSSA accreditation also brings with it a National Council for Private School Accreditation stamp as well.  St. Peter Lutheran School is a school of excellence.
Even beyond the great education that our school offers, there is one more thing that sets our school apart.  As a Christian school, children learn in a Christian environment where Jesus and his Word are part of all that we do. God's Word is taught to our students in their religion classes each morning.  Even more, all classes are taught in the light of our faith in Jesus.  The children in St. Peter Lutheran School receive a full elementary education; but most of all, they have the opportunity to live their faith as redeemed children of God.