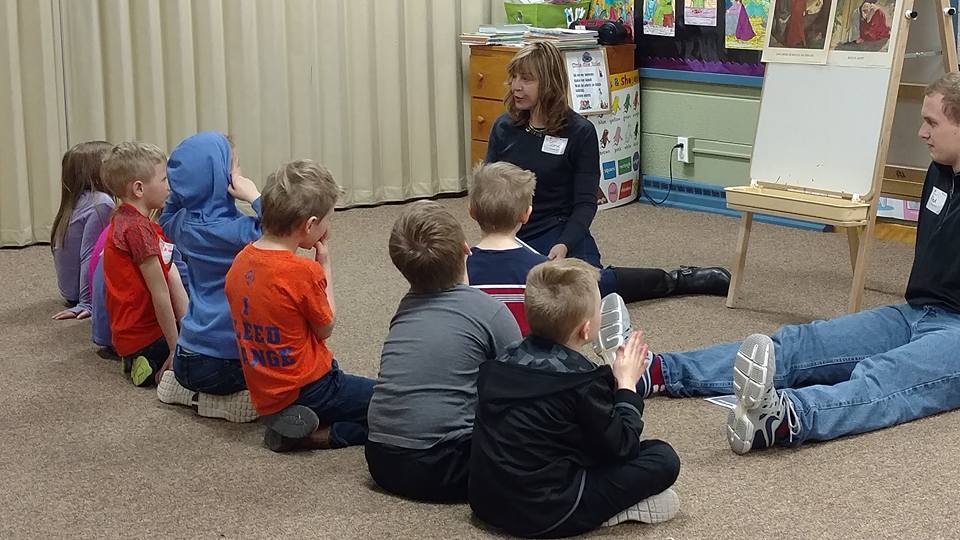 The Bible says children are precious in God's sight. That's why we make a special effort to teach children about their Savior Jesus!
We offer Sunday School classes for children ages 4 through grade 8. Classes are held from 9:15-10:10 AM each Sunday morning from September through May. We follow the "Christ Light" curriculum, which leads children through all the wonderful stories in both the Old and New Testaments of the Bible. Our Sunday School children present a Christmas program each December on the Sunday before Christmas.
Our Sunday School is open to all children, both members and non-members alike. We would love to have your children and grandchildren attend! For more information, contact our church office at 931-1866 or spevluth@hickorytech.net.
ABOUT OUR SUNDAY SCHOOL…
1. Our teachers teach from God's Word. While we make our Sunday School classrooms as "user friendly" as possible, we take the time and effort to teach our children Bible stories.
2. Our facilities are excellent and our class sizes are small. There are about 8-10 students in each class so that we can spend time with each child.
3. We treat our children as Jesus' own. He redeemed them for himself, which makes each one precious to him and to us.
4. Our children participate in a Christmas song service on the Sunday before Christmas at 10:30 AM.